Aluminium Blister Foil
Soft or Hard Aluminium Foil with defferent thickness. One side Primer coated for printing and other side Heat-seal coated for sealing with PVC, PVdC, PP.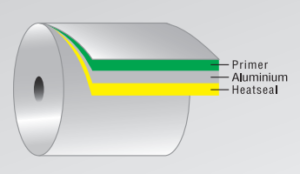 Good barrier to moisture and oxygen. Heat-seal side in contact with pharmaceutical products manufactured in compliance to the requirements of FDA 21 CFR 175.300.
Application: Suitable for primary pharmaceutical blister packing products such as tablet, capsules